Pat Green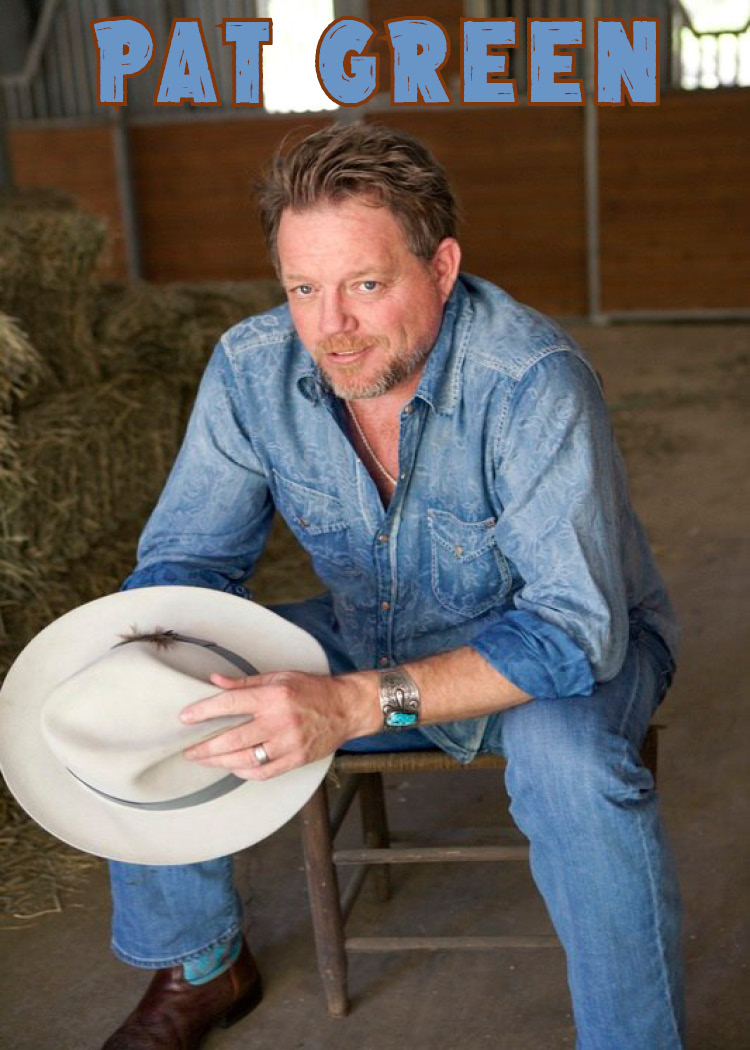 VIP TABLE SEATS SOLD OUT


General Admission tickets available at the door.




doors open at 6:30pm



PAT GREEN
Special Event
Friday, November 19, 2021 7:30pm
Crockett Civic Center
1100 Edmiston Rd, Crockett, TX 75835
Classic country boy and proud Texan Pat Green loves his home state and he's not afraid to show it. With songs like "Texas on my Mind" and "I Like Texas," Green brings a little slice of the Lone Star State to the table no matter where he's playing, always treating fans to marathon sets of no-frills country rock.
A dance floor and a beer garden are sure to make this a great Texas night!
Barbecue sandwiches and other concessions available.
936.544.4276 Mon-Fri 9a-1p
VIP SEAT AT TABLE $55 / GENERAL ADMISSION $25
NO REFUNDS / NO EXCHANGES